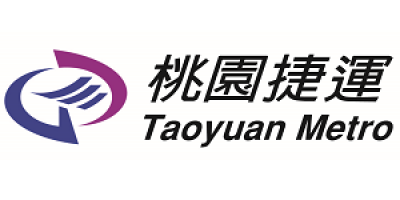 Taoyuan Metro
The Taoyuan Metro Corporation is a joint venture set up by the municipal governments of Taoyuan City, New Taipei City and Taipei City which runs a mass transportation service through these three cities along the Taoyuan Airport MRT Line. The Taoyuan Airport MRT system which operates between A1 Taipei Main Station to A21 Huanbei Station, Chungli, Taoyuan was officially opened for service on March 2nd, 2017.
Since operation, it has shared the mass transportation needs of commuters and tourism along the Taoyuan Airport MRT and has provided a comfortable and convenient choice for outbound and inbound passengers at Taoyuan Airport.
The Company's main business project is mass transit systems and the continuous provision of safe and reliable MRT services for passengers along with implementation of good on-site management. It is committed to increasing overall traffic volume and subsidiary business projects, to expanding partnerships across different industries combined with prospective innovative thinking and continuous improvement of related facilities and equipment. It is expected that through various channels, the company can make reasonable profits and perfect its operating quality and earning power, thereby laying a solid foundation for sustainable operation.

Train Occupancy Detection System
The Taoyuan Airport MRT is now in its fifth year. Under the policy of Taoyuan Mayor's vigorous promotion of smart MRT, Taoyuan Metro has actively cooperated with domestic industry, government, and academia in recent years to develop AI technology and introduce artificial intelligence to the MRT system application. Taoyuan Metro's employees have developed the "Train Occupancy Detection System (TODS)" with artificial intelligence technology, which effectively improves the train monitoring mode of operations control center, improves train punctuality and shortens handling time of train failures, in order to significantly increase system stability. In the future, Taoyuan Metro will continue to actively develop towards smart MRT, develop and apply better operating models, and provide passengers with more considerate and safe services.