Bureau of Cultural Affairs, Taoyuan City Government
The City Government of Taoyuan has committed itself to preserve the culture of old military villages for veterans for almost 30 years. Matsu New Village was listed as a historical site in 2004. The City Government conducted renovation and re-use to convert it into a cultural creativity park. The use of both hardware and software helps establish the "Taoyuan Arts Cinema". Business operators in the cultural creativity industry also take residency at the park to organize cultural exhibitions, movie festivals, old military villages festivals and other arts and cultural activities. The efforts preserve the local culture and cultivate the content of the cultural creativity park. In order to provide tourists with user-friendly visiting information and improve the quality of guided tours, the "Taoyuan Military Village Smart Tour System" built uses the cultural creativity park as the main theme and incorporates the use of AR and VR to connect the local stories to the exhibition space, bringing interactive experience that has stories, content and is part of the daily life.
Construction of a Smart Library
1. RFID Smart Library: RFID technology is applied to solve the problems of collection management, book inventory, book search, book checkout and return, which can significantly increase the inventory counting speed; it can also be combined with automated services, including: security detection doors, self-service book checkout and return machines, fully automatic book checkout and return stations, handheld book search and inventory machines, etc.
2. Smart Seat Management Service: Through a single management platform, seats in different spaces of each branch library in Taoyuan can be managed; reader information, gate hardware and power control equipment are integrated according to the usage rules of different spaces; and a convenient seat registration channel is available to achieve effective use of seats and power saving in the library.
3. Mobile Library Navigation Machine: Online and offline virtual and real integration services, providing e-books and physical bibliography with such applications as reading promotion, e-book campaign, integration of self-service checkout machines, etc.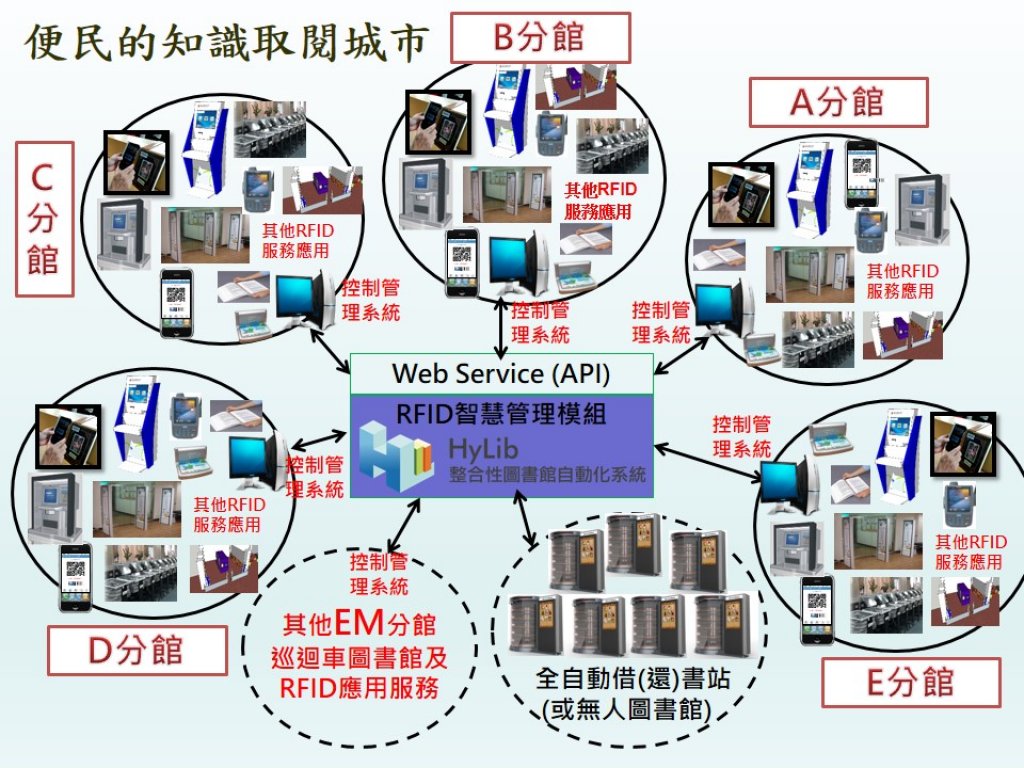 Solutions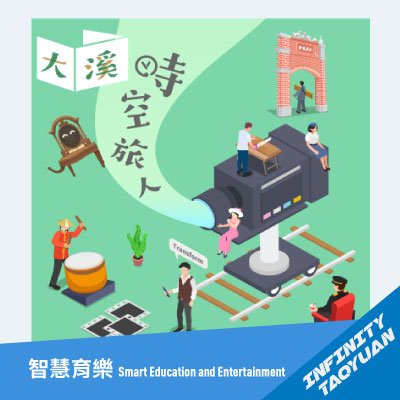 Bureau of Cultural Affairs, Taoyuan City Government
Time Traveler in Daxi
"Time Traveler in Daxi" is an alternate reality game App that incorporates history and culture curation, eco-museum concept and interactive technology. It transforms tourists into interesting historical figures to role-play different stage challenges, guiding tourists to immerse themselves in the historical and cultural attractions in the old town areas of Daxi. On their journey, the tourists are able to learn stories of century-old industries and daily life in Daxi, which achieves the results of fun and smart learning. Users start their journey from the interactive machine (Time Portal - The Mirror) in the museum by transforming themselves into six historical figures of Daxi. They then download the App and perform role-playing with their mythical beast partners to experience different stage challenges. The GPS guides users to visit various cultural attractions and experience the changes and cultural stories in Daxi. Game official website: https://daxitrip.tycg.gov.tw/