SHA YANG YE Industrial Co. Ltd
SHA YANG YE Industrial Co. Ltd has been established in 1980 as a professional maker of micro geared motors, servo motors, encoders, intellectual automation devices and robots etc. Thanks to the phiilosophy of "Harmonic, Truthful, and Innovative " in managemet, we have grown steadily and healthfully. Now we have successfully won a good reputation in the industries including auto industry, industry automation, consumer product automation, medical appliance and communication industry.
CAGEBOT "Mars E1" is an educational kit suitable for all-age learning which can be arbitrarily deformed and infinitely expanded. The mechanism uses high-strength industrial-grade plastic building blocks. It has a diverse and modular design and can be used for up to six oriented three-dimensional combination method allows users to easily and quickly expand or change the design style. Used Metal connectors and screw locks that the finished product can be stacked or loaded, and the structure is stable and strong. With self-made miniature reduction DC motor by SHA YANG YE is equipped with metal gears for wear resistance and high output speed stability. The control system is equipped with the CAGEBOT control board and Cagebot_blockly graphic control program made in Taiwan. The control board is designed with foolproof pins and IO expansion pins. Users can choose according to their habits. Built-in infrared, buttons, LEDs, and buzzers Basic functions, and advanced expansion of AI recognition, color recognition, Internet of Things Wifi module, etc.; graphic control software can write programs by simply dragging and can also switch the grammar interface with one click which is a platform suitable for learners of all levels.From example programs, online teaching materials, online and physical camp courses to connecting competitions and the process of learning, CAGEBOT provides users with multiple learning pathway. It is the best choice for smart machinery, robots, and makers.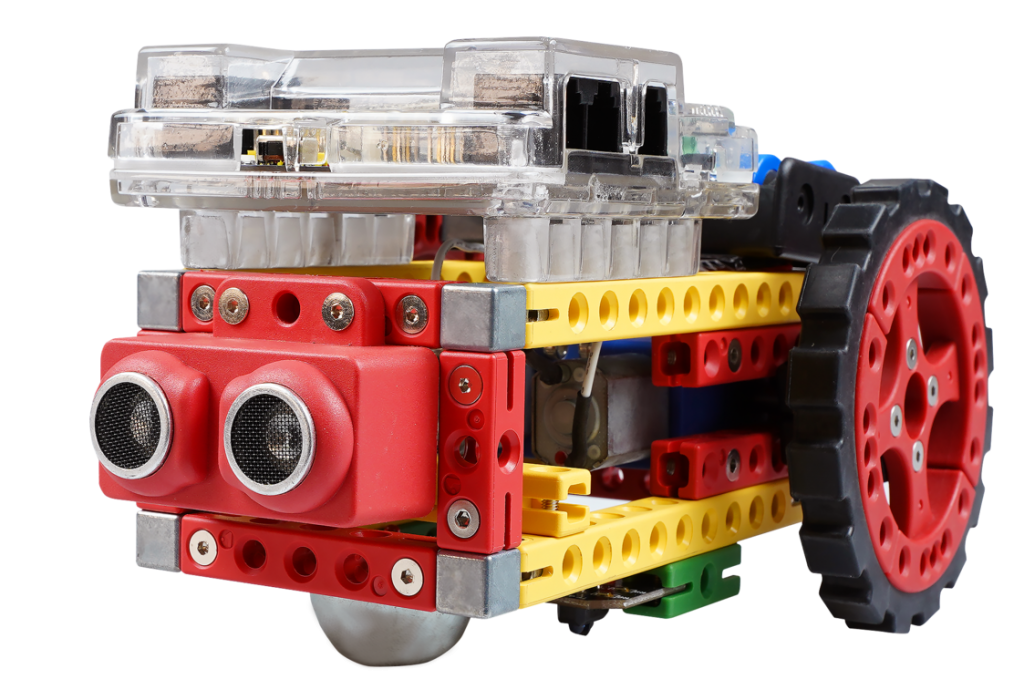 Download