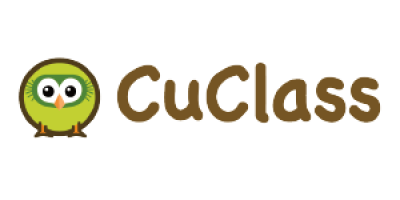 Antek Networks Inc.
Antek is a subsidiary of Gemtek based in Taiwan. Our company specializes in applying big data, artificial intelligence, cloud computing, etc. state-of-art technology in our product. In the previous years, we have developed FreePP, a Taiwanese freeware, cross-platform centralized messaging, and VoIP service. It has over 30 million downloads all over the world, which proves our solid strength in software development.

In recent years, we have shifted our focus to develop CuClass, an online teaching platform that allows teachers to teach with interactive courses and pre-recorded courses. In addition, we have developed a self-service system that everyone can set up their own online school.

The personal online school allows teachers to promote the course more easily, meaning the knowledge can be shared without geographical boundaries. Meanwhile, students can purchase courses from the teacher's online school immediately and enjoy the course anywhere they are, which in turn increases online learning efficiency.

This product is also useful for enterprises, training centers, medical institutions and etc institutions for business training, skills training, remote consulting meeting, and many other purposes.We believe that with CuClass, teachers and students can have better online teaching and learning experience.

CuClass is an innovative online teaching platform. It supports all types of online classes, ranging from 1 on 1 small size class to large group class. It is equipped with various practical tools such as Course Scheduling System, Cloud Recording System,Course Playback System, Anti-counterfeiting watermark, outstanding End to End Encryption System and self-service personal Online School setups. All the tools mentioned above offer an All-In-One solution for teachers that they can easily enjoy hassle-free online teaching. This platform is also useful for training centers for online teaching, skills training and many other purposes.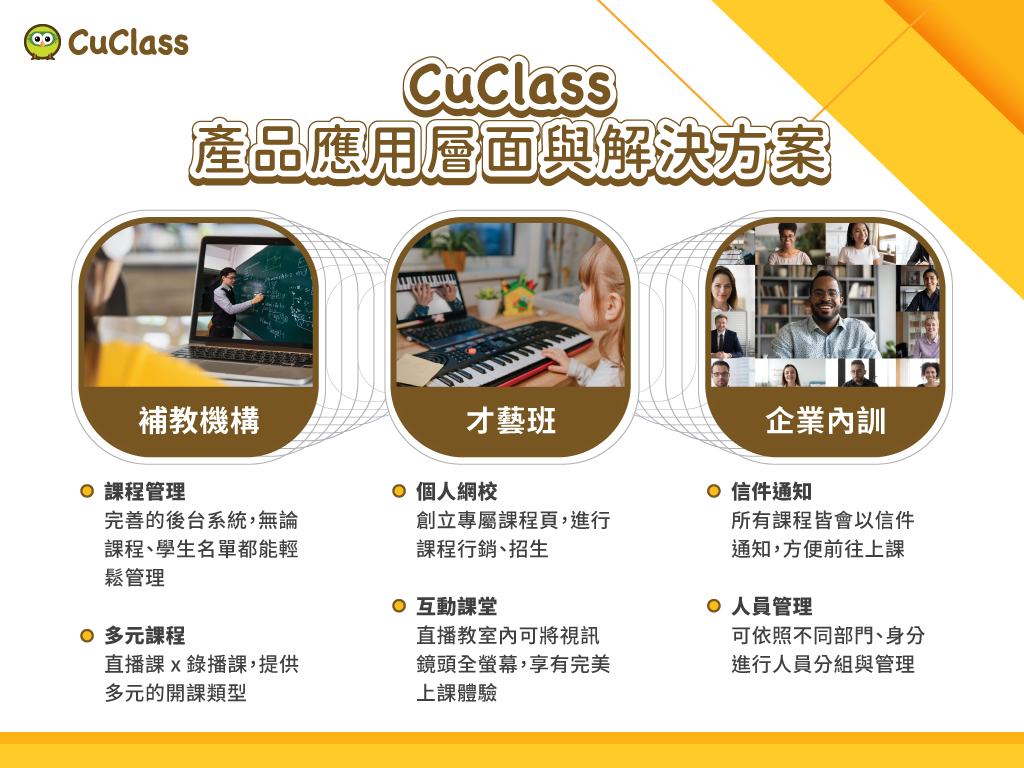 Download