Smart Government Steering Group
The framework of Taipei Smart City takes "smart government" as the core value, and promotes "smart security", "smart building", "smart transportation", "smart education", "smart healthcare", "smart environment", and "smart economy" to be the blueprint for the future development. In order to achieve it, "1+7 smart city steering groups" were established. The smart government steering group is comprised of the Department of Information Technology as the chair, the Department of Civil Affairs, the Department of Land, the Research, Development, and Evaluation Commission, and outside experts. The group is aimed to provide a more efficient business environment and citizen services by using smart technologies to intellectualize and digitalize the city government in Taipei.
Borough Office Digital Administration System
To promote the smart city policy, each village offices has been configured the Digital Administration equipments (including IPAD and card reader).
When the office was handling public affairs, we could use the identification card or the proximity card to make data registration and identification by the equipment. It also replaces the traditional manual operation mode and simplifies the queuing situation.
It could increase the operation efficiency and service quality.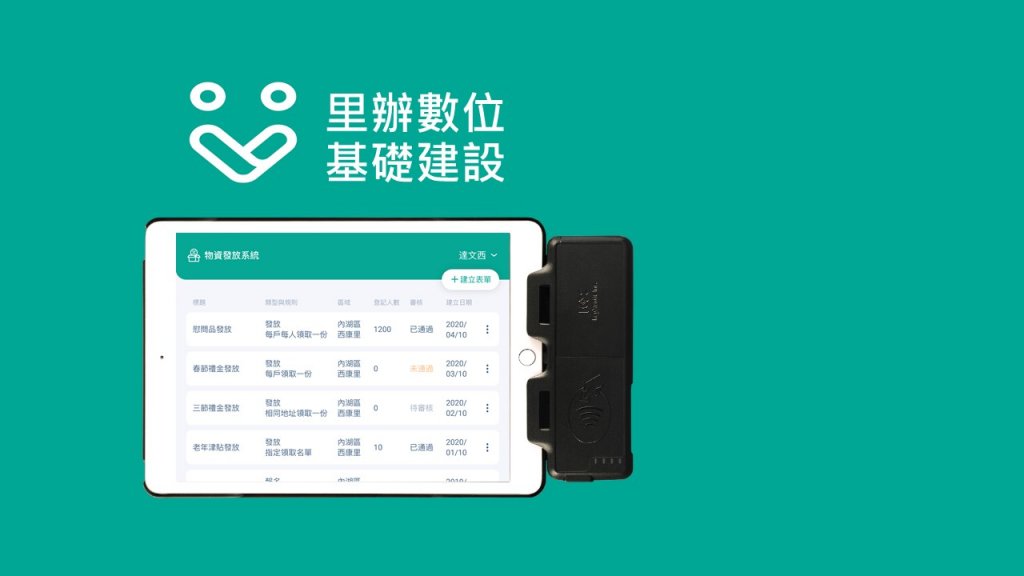 Download

Solutions