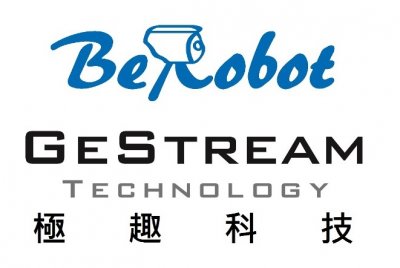 GeStream Technology inc
GeStream is a Robotic technology Designer, we design and manufacture STEM Educational Robot, AIOT Health care Robot, AI Voice chat Robot, Brain wave Robot, AIOT Surveillance Security Robot, Industrial Robot Arm, Automated Guided vehicle, AMR, Robotic Control boards, Robotic Sensors, Servo motor, IOT modules, Artificial intelligence system, and Robotic Curriculum and Competition for Elementary, High school, University, Engineer.
Our productive team members provide excellent leading designs in Software, Firmware, Mechanism, Electronics, Electric-machinery, Communication, Embedded System, Automatic Control, Optoelectronics, Interactive Sensors, Artificial Intelligence, Education and Entertainment based on 20 years of R&D experiences. Innovation and commitment to quality have allowed GeStream to produce cutting-edge, high-performance products that offer the best value in the Robotics market at the most competitive price.
AIOT educational Robotics+STEM
BeRobot development platform (recorded in the Guinness World Records) is an Educational STEM Robot, which integrates the AI, IOT, Smart Sensing technology to control 16- 32 strong precision digital servo motors, LED, Speaker, Sensors, Al-Mg-alloy bricks by its APP, or programmable software in Computer/ Tablet/ Mobile phone/ remote Controller.
The BeRobot can also be expanded its functions with 30 kinds of extra AIOT sensor modules, including optical sensor, touch sensor, sound sensor, distance sensor, humidity sensor, G-sensor, voice control module, brain wave control module, VR control module, gesture control module, IRDA/Bluetooth/wifi/RF wireless remote controller.
Any beginner can easily program its robotic motions with the user-friendly GUI software or Scratch, Basic, C++/C#, python, Labview… or remotely control it by 30 kinds of sensor modules.
The BeRobot series has been mass production as many kinematic types (electric car, robotic arm, robotic dog, dinosaur, snake, bear, spider, scorpion…) with excellent quality (following ROHS) in Taiwan, with 30 levels of BeRobot STEM Curriculum designed for Primary, High school, University, Adults, Engineers. http://www.BeRobot.com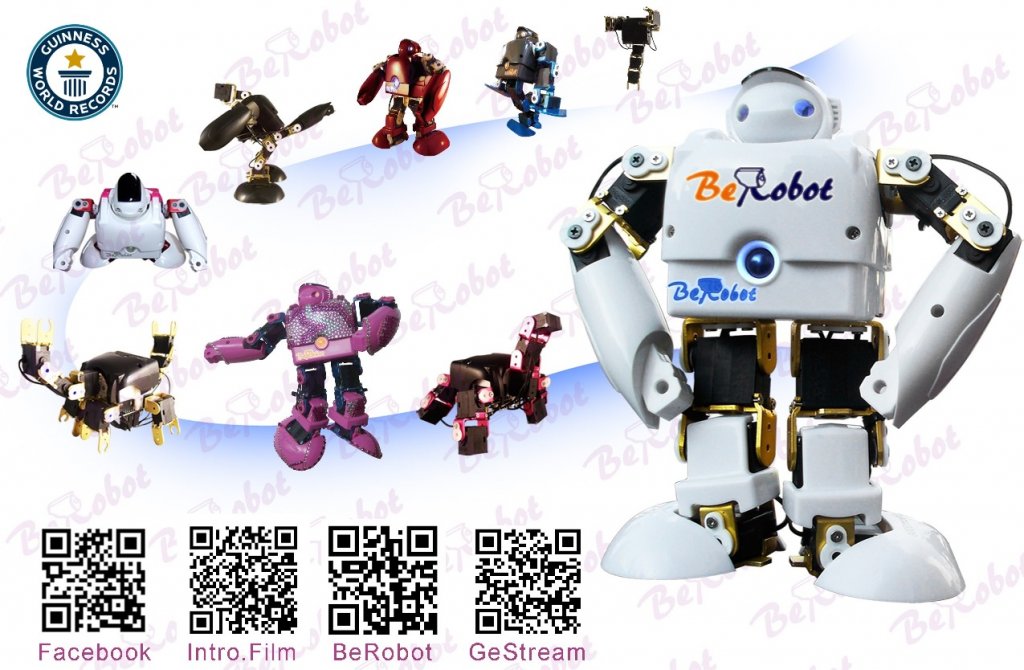 Download