INTERNATIONAL CLIMATE DEVELOPMENT INSTITUTE
ICDI, together with ICLEI Kaohsiung Capacity Center (ICLEI KCC), co-launched the
''2019 Global Smart Solution Report: City Challenges and Innovations'' during COP24 and the 2019 Smart City Summit & Expo. This report, building on the momentum of Taipei Smart City Summit & Expo 2018 (SCSE), aims to showcase selected smart city achievements around the world.

 During COP23, global and regional leaders have issued the Bonn-Fiji Commitment, signifying the strong commitment and intention of local and regional leaders working in partnership with all levels of government to achieve the Paris Agreement. With the vision to put the commitment into practice and live up to sustainable development goals, this report outlines the diverse urban challenges that cities have faced and further provides an overview of practical solutions applied to achieve their goals of inclusive, safe, resilient and sustainable human settlements.
Share the Road Environmental Transport Program
Pasig City is the eighth largest city in Metro Manila in terms of land area and the gateway to East Philippines. Around 121 subdivisions, 176 condominiums and 26,780 business establishments are constructed in this city. As a result, crowded traffic is the main problem to local people. However, the government has launched a series of program, including Traffic Control, Real-Time Traffic Monitor, Road planning and Citizen Participation. The air quality and traffic are substantially improve.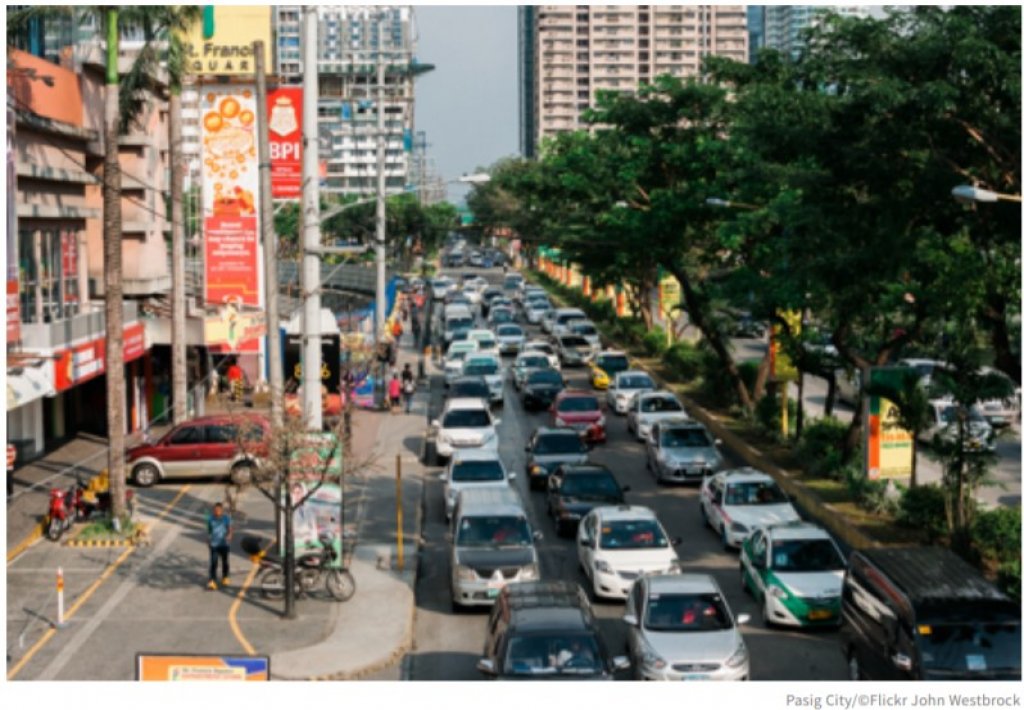 Download

Solutions