INTERNATIONAL CLIMATE DEVELOPMENT INSTITUTE
ICDI, together with ICLEI Kaohsiung Capacity Center (ICLEI KCC), co-launched the
''2019 Global Smart Solution Report: City Challenges and Innovations'' during COP24 and the 2019 Smart City Summit & Expo. This report, building on the momentum of Taipei Smart City Summit & Expo 2018 (SCSE), aims to showcase selected smart city achievements around the world.

 During COP23, global and regional leaders have issued the Bonn-Fiji Commitment, signifying the strong commitment and intention of local and regional leaders working in partnership with all levels of government to achieve the Paris Agreement. With the vision to put the commitment into practice and live up to sustainable development goals, this report outlines the diverse urban challenges that cities have faced and further provides an overview of practical solutions applied to achieve their goals of inclusive, safe, resilient and sustainable human settlements.
Participatory Rooftop Farms ─ New Taipei City
To solve the heat island effect and reduce power consumption from air conditioning, address the city's 'concrete jungle' overtaking green spaces, and meet leisure and entertainment demand, New Taipei City started launching "participatory rooftop farms" in 2015 to make the landscape greener, create safe food sources, reduce food mileage, promote food education, and create social networking opportunities in otherwise idle space.

The quantitative outcomes include cooperation with 43 building units, for a total of 107 rooftop ecological farms on idle rooftops, generating a green area of 7,672 square meters, reducing power consumption by air conditioning by 2 million kWh each year, and reducing carbon emissions by approximately 1,100 tons.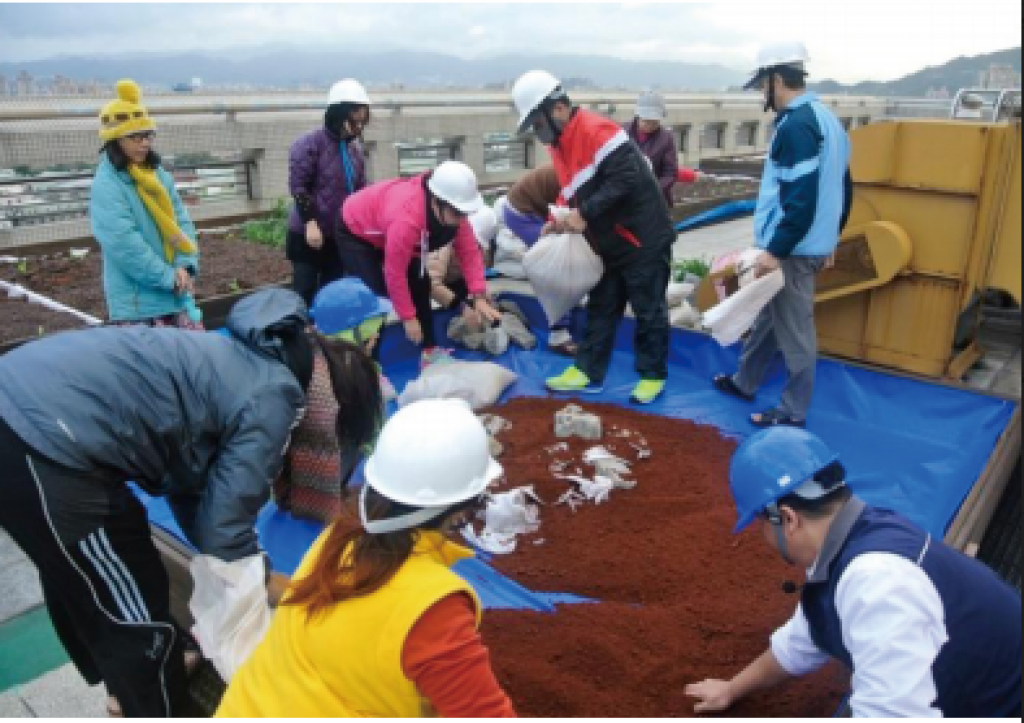 Solutions