MAKALOT INDUSTRIAL CO., LTD
With the culture of integrity, team, and sharing, Makalot's management team has broken away from the conventional commerce framework and consistently creates new business models. Makalot currently occupies a key position in the global value chain and is steadily expanding its production base. Today, over 33,000 employees work across Indonesia, Vietnam, Cambodia, China and the Philippines. Company's state-of-art ERP system has coordinated sales, marketing, design, production, global planning, trend analysis. The system has also made Makalot the leader of the apparel industry in Taiwan, and a strategic partner for major retailers across the US, Europe, Japan, Taiwan and China.
WIIM ONE eHealth Solution
Taking high-tech configuration as design core, analyzing the most suitable pieces of ergonomic refinement, cooperating with the patented conductive module and high-precision electrical conduction heart rhythm smart device, combining hardware technology with textile fabrics, selecting graphene conductive module and skin-friendly textile materials pressing close to the heart meridian allows the product to analyze the exact body index after sensing the heart rate.

Moreover, adopting the patented conductive module and partial pressurizing allows accurate measurement even though in high intensity activities. Implementing tech sensor and located it in the heart meridian center, cooperating with graphene conductive module that fits the skin, the high-precision body index can be controlled any time after transferring accurate heart rate to the sensor. At the same time, the fine material matching with the graphene conductive module make people hardly sense the device, and draws a close connection between precise technology and daily life in high comfort.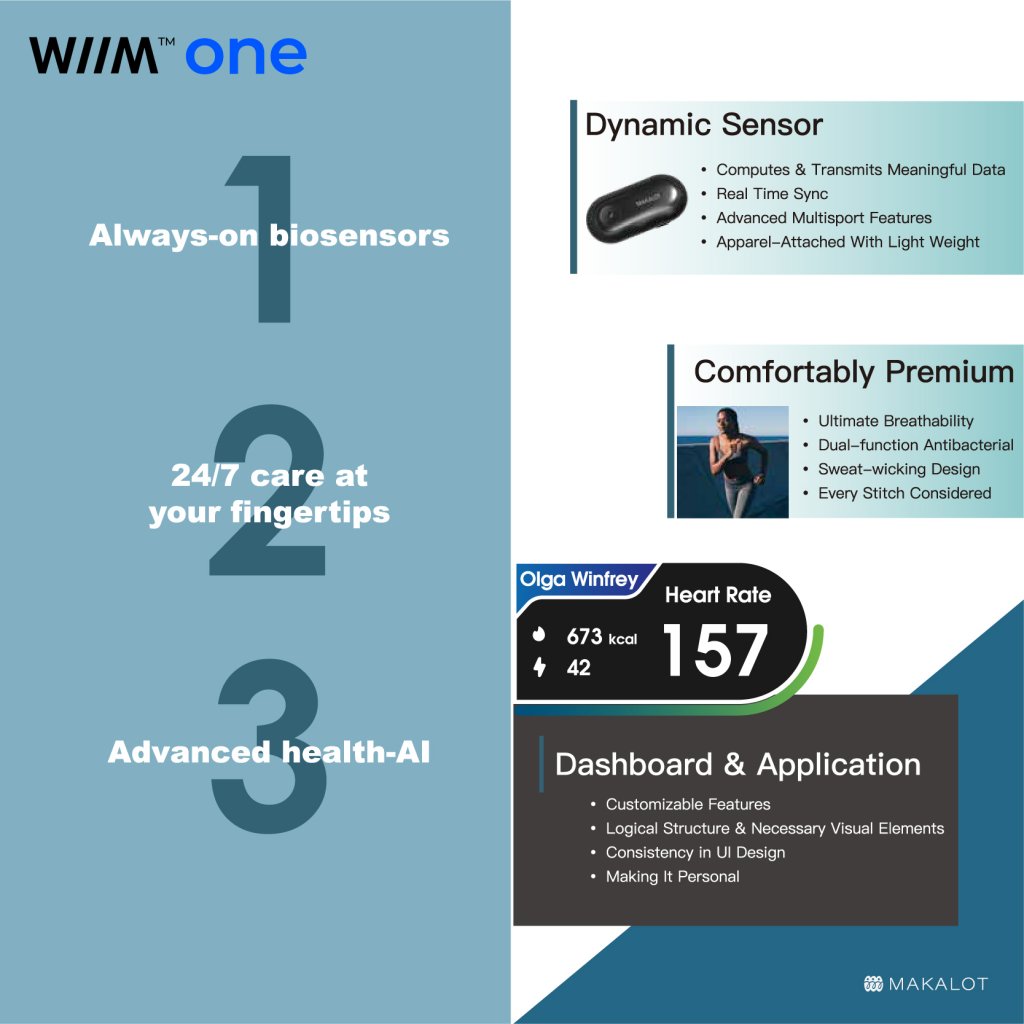 Download