Department of Transportation,Taoyuan City, Taiwan
The "city of national gateway", need to create internationalized transportation service quality, grip the pulsation of global transportation, develop new thinking about transportation, and continuously develop new business of transportation.
Move toward the idea of "humanistic, safety, convenience, and excellence", and further to achieve 6 policies of this DEPARTMENT: "diversified transportation planning, sophisticated transportation management, matured transportation facilities, excellent road quality, convenient parking management, and electronic administration".
To cooperate with central government policy, so as to accomplish the consistency of transportation administration, to propel various important transportation constructions, actively improve transportation, satisfy demands of the public, enhance living quality and generate excellent transportation environment, as well as plan out vision of ideal future transportation in accordance with transportation demands, social economic conditions and regional environment in the City.
Artificial Intelligent Traffic Control and Smart Traffic Safety Intersection Protection System
Taoyuan city has accomplished AI intelligent traffic control project on Zhongzheng East Road Dayuan county. With applying AI identification technology and AI timing plan algorithm, generate optimized timing plan which is corresponding to the traffic flow. It solves congestion problem dynamically. The AI technology applications include traffic flow identification and timing plan generation. This project successfully applied AI intelligent traffic control technology into Taiwan's complicated traffic flow environment by combining YOLOv4 and RL algorithm.
Through advanced AI vehicle image recognition technology detects pedestrians and vehicles, protecting vehicles or pedestrians at intersections and road sections. By developing a traffic safety warning system to increase the safety of pedestrians and reduce the probability of accidents, remind drivers to change and adjust driving behaviors, achieving mutual comity protection and other policies.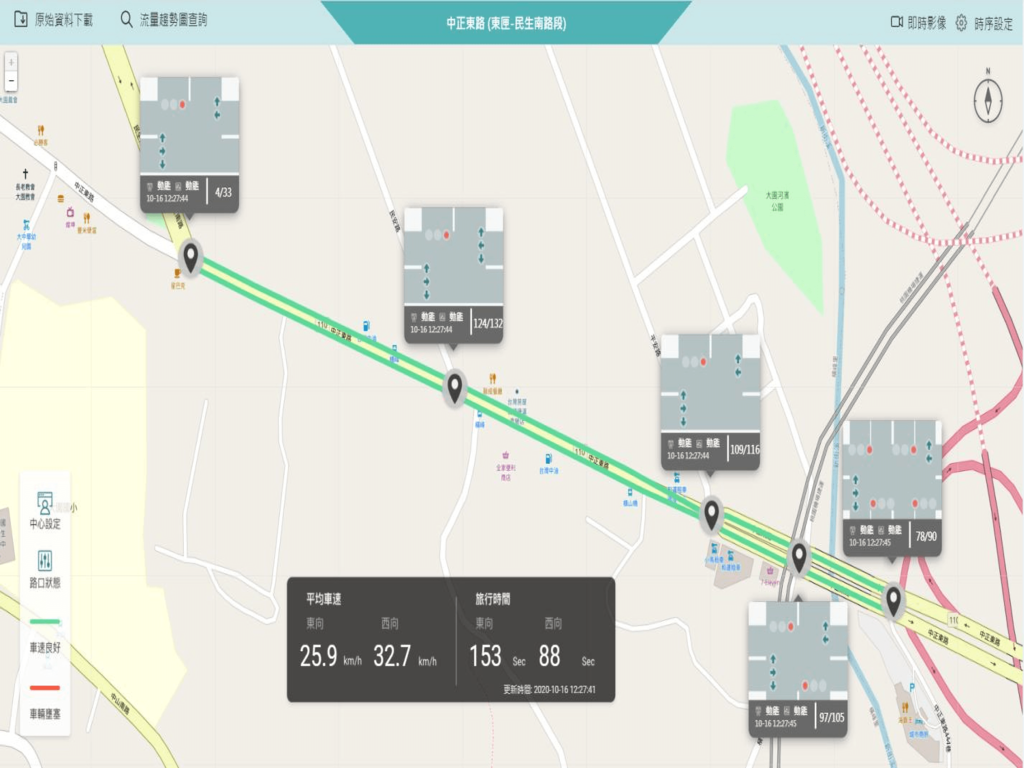 Solutions