Smart Environment Steering Group
The framework of Taipei Smart City takes "smart government" as the core value, and promotes "smart security", "smart building", "smart transportation", "smart education", "smart healthcare", "smart environment", and "smart economy" to be the blueprint for the future development. In order to achieve it, "1+7 smart city steering groups" were established.
The smart environment steering group, chaired by the Deputy Commissioner of Department of Environmental Protection, convenes the Public Works Department, Taipei Feitsui Reservoir Administration, Taipei Water Department, the Department of Information Technology, and outside experts forms the interaction between citizens and the environment to increase convenience and quality of life through using technology in Taipei. Smart environment, the vision of the promoting framework, advances in the directions of constructing a sustainable environment, ensuring health & safety, and strengthening urban development. At present, the steering group has accumulated a few relevant PoC projects, such as water supply management, water source management, and flood control.
iTrash Smart Waste Collection Service
iTrash was established in September 2014. Providing an integrated service, Smart Waste Collection Service, combines smart garbage collection, smart bottle and can collection, and smart food waste collection. Users can make use of iTrash service at any time with an Easy Card. We insist on providing users with a new choice for a better lifestyle. Through the 24-hour immediate and low-touch smart waste collection service, we encourage users to practice garbage sorting in order to achieve the goal of waste reduction and environment sustainability.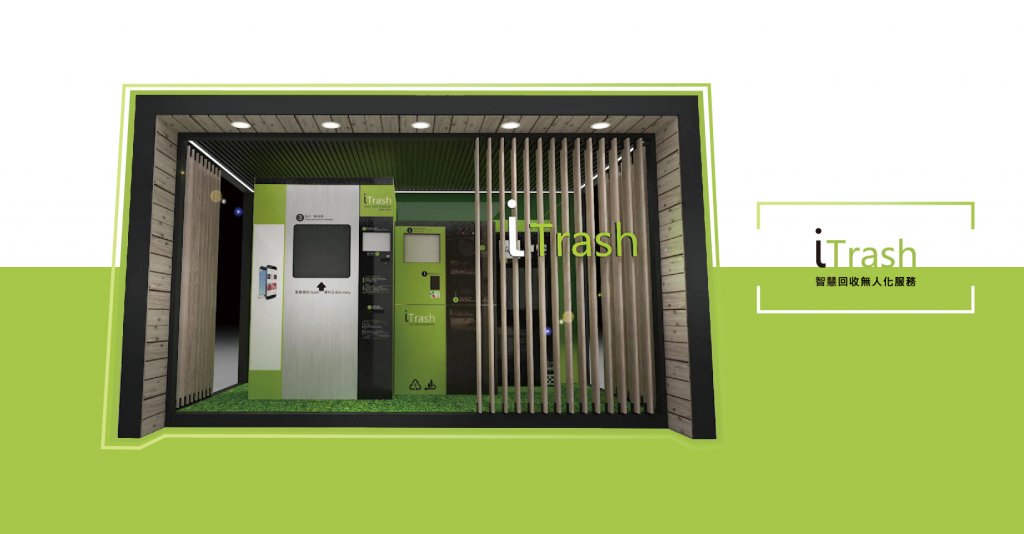 Solutions

Smart Environment Steering Group
A Rollout Strategy of Smart Water Meter in Taipei
Taipei Water Department (TWD) is the first utility in Taiwan providing Smart Water Meter (SWM) for billing and water management. All newly constructed buildings have to equip SWM in Taipei since 2020. Moreover, in order to enhance SWM industries and big data analyses of water usage, Taipei Water Department held a proof of concept project for SWM testing and constructed a demonstration zone of Smart Water Network, respectively. All the efforts will transform Taipei into an intelligent & convenient city. The project also won the 2021 "Smart City Innovation Application Awards".