Smart Government Steering Group
The framework of Taipei Smart City takes "smart government" as the core value, and promotes "smart security", "smart building", "smart transportation", "smart education", "smart healthcare", "smart environment", and "smart economy" to be the blueprint for the future development. In order to achieve it, "1+7 smart city steering groups" were established. The smart government steering group is comprised of the Department of Information Technology as the chair, the Department of Civil Affairs, the Department of Land, the Research, Development, and Evaluation Commission, and outside experts. The group is aimed to provide a more efficient business environment and citizen services by using smart technologies to intellectualize and digitalize the city government in Taipei.
Using AI Technology to Review Contracts for Pre-sale Housing
Department of Land Administration, Taipei City Government uses AI technology - with Natural Language Processing (NLP), machines can make sense of the meaning of text and sentence of "Standard Contracts for Pre-sale Housing" through learning. Formulate human-machine integration contract review standards, form a big data database to allow AI to gradually replace manpower, quickly review contracts, build an efficient government, and ensure the transactional security of real estate.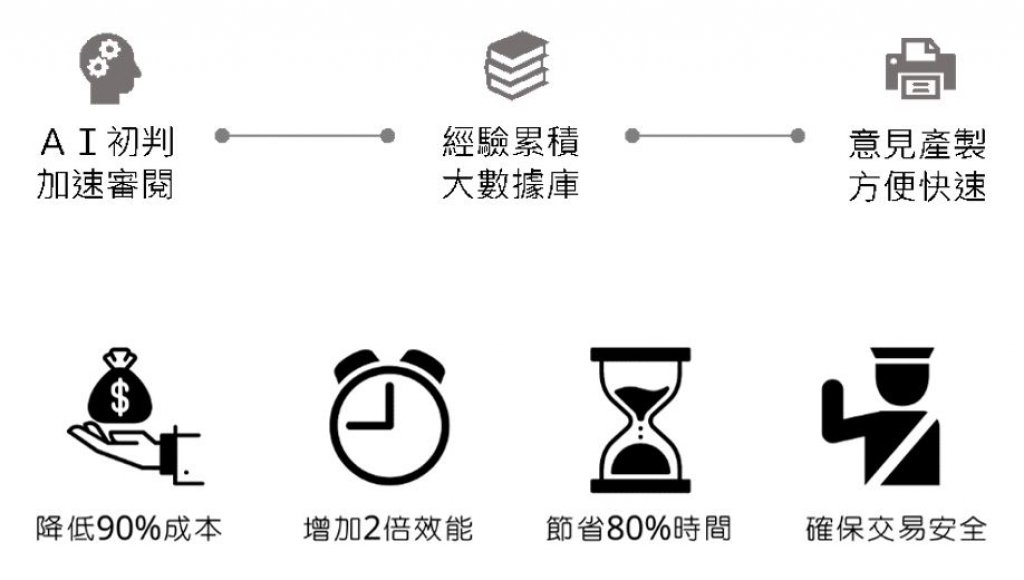 Download

Solutions