System Integration Promotion Alliance
The System Integration Promotion Alliance (SIPA) brings together the best technology in Taiwan to find the strongest partner projects around the world. Our target is to accelerate access to new southbound countries such as Thailand, Vietnam, Malaysia, Indonesia, India, as well as Central and Eastern Europe and emerging markets. Across six areas, including Smart Transportation, Smart Healthcare, Smart Security, Smart Energy Conservation, Smart Agriculture and Smart Education, the SIPA platform brings together relevant partners to accelerate solutions. With the rapid growth of smart technologies including artificial intelligence, cloud computing, and the internet of things (IOT), the amount of new total solutions grows at an ever-increasing rate. Taiwan plays a central role by spending billions in research and development. SIPA has successfully assisted lots of stakeholders to achieve the digital transformation.
Taiwan Pandemic Prevention Solution
Smart Disease Control and Prevention
The COVID-19 hit the world at the end of 2019 with rapid spread and impacts on the global economy and our daily lives. Surprisingly, while Taiwan being a neighboring country with China and having such strong trade ties between each other, Taiwan has been functioning better than many other countries and has earned its worldwide spotlight. With the experience of SARS outbreak in 2003, Taiwan implemented swift and decisive policy measures in the face of the COVID-19, including border controls, travel bans, and mandatory mask-wearing on public transportation. However, the key to the success of COVID-19 prevention in Taiwan is in fact strong industry supports. There are especially 4 outstanding Taiwanese companies as our national team – BESTCHEN, iisi, Chunghua Telecom, and TradeVan which have gathered their best technologies and IT knowledge to guard Taiwan and its people.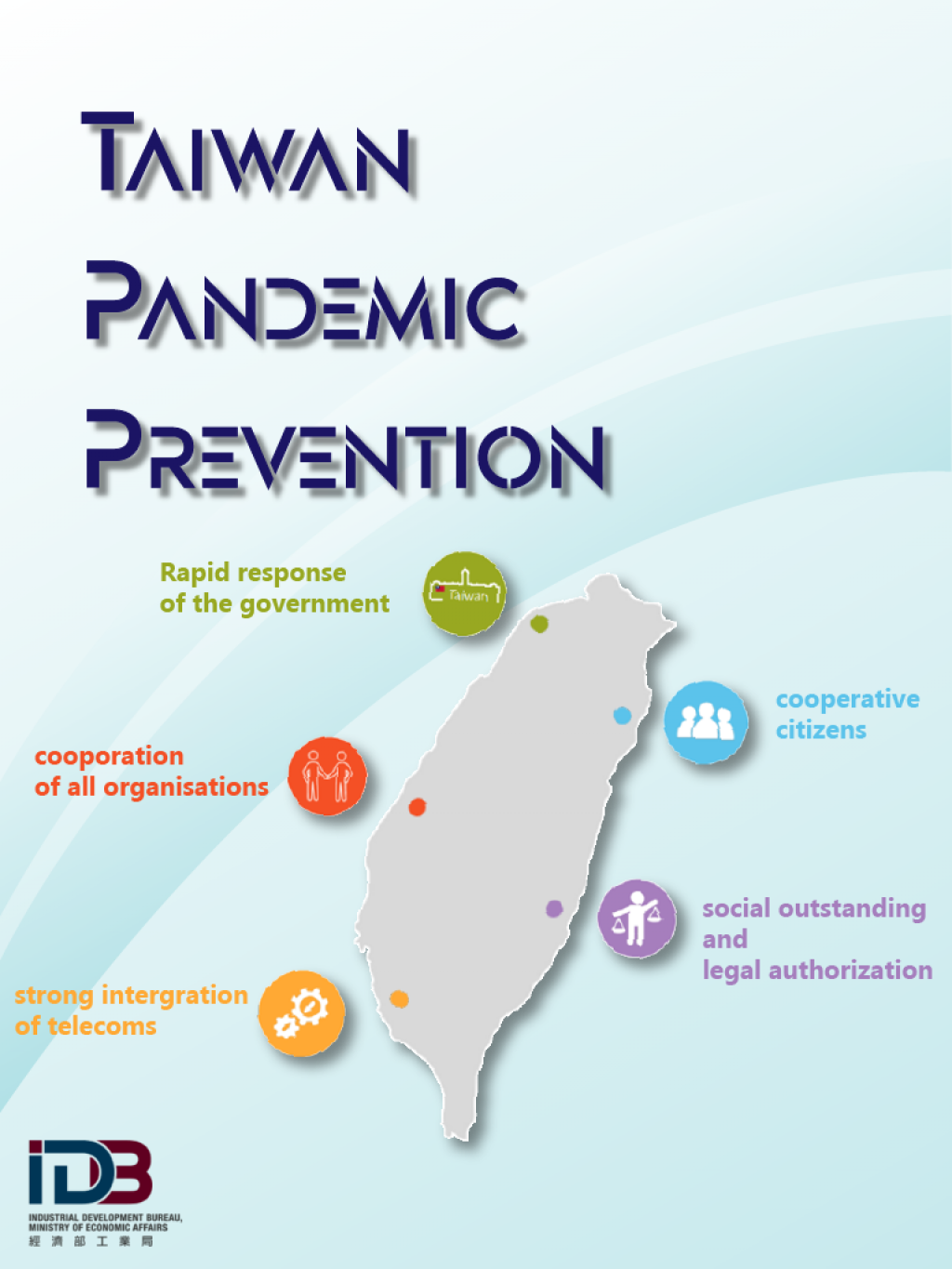 Download

Solutions