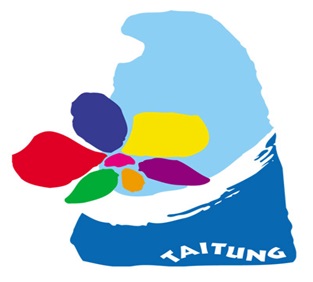 Taitung County
Tax Bureau, Taitung County is responsible for the levy of local taxes in Taitung County, and is mainly responsible for the collection of Vehicle License Tax, Land Tax, Land Value Increment Tax , House Tax, Deed Tax, Stamp Tax, Amusement Tax and Special Soil and Rock Magagement Tax; the tax amount will be collected as scheduled At the appoint time, considering local geography, demographic structure, infrastructure and other conditions, using tax big data analysis and actively promote digital convenience service, expect these digitally disadvantaged groups far away from islands to enjoy accessibility and customized services , To implement the concepts of "caring tax, caring service" and "balancing urban and rural areas".
TTPush "nudge" government- Cloud Promoting Platform
In order to improve digital governance, circular economy, and digital life, the Taitung County Government pioneered the use of service thinking of a digital government and built an innovative TTPush APP.:
1. "What's New": TTPush proactively provides information from the county government in real time, strengthens policy advocacy and increases public participation.
2. "Digital Citizenship" : TTPush promotes the provision of personal information and cooperates with government information programs and activities to create accurate digital services.
3. "Personalized Messages":Users can subscribe to news according to their preferences to get notices about relevant activities and benefits.
4. "Gold Coin Activities": Taiwan's first "Gold Coin Rewards" encourages the public to participate in policies and incentivizes local consumption in order to create a model of shared service ecology.
5. "Gifts": "Gold Coin Rewards" obtained by the public can be exchanged for gifts at the e-store.
6. "Public Parking": Using "Gold Coin Rewards" to pay parking fees can motivate the public to become accustomed to online mobile payments as well as creates valuable smart city business opportunities.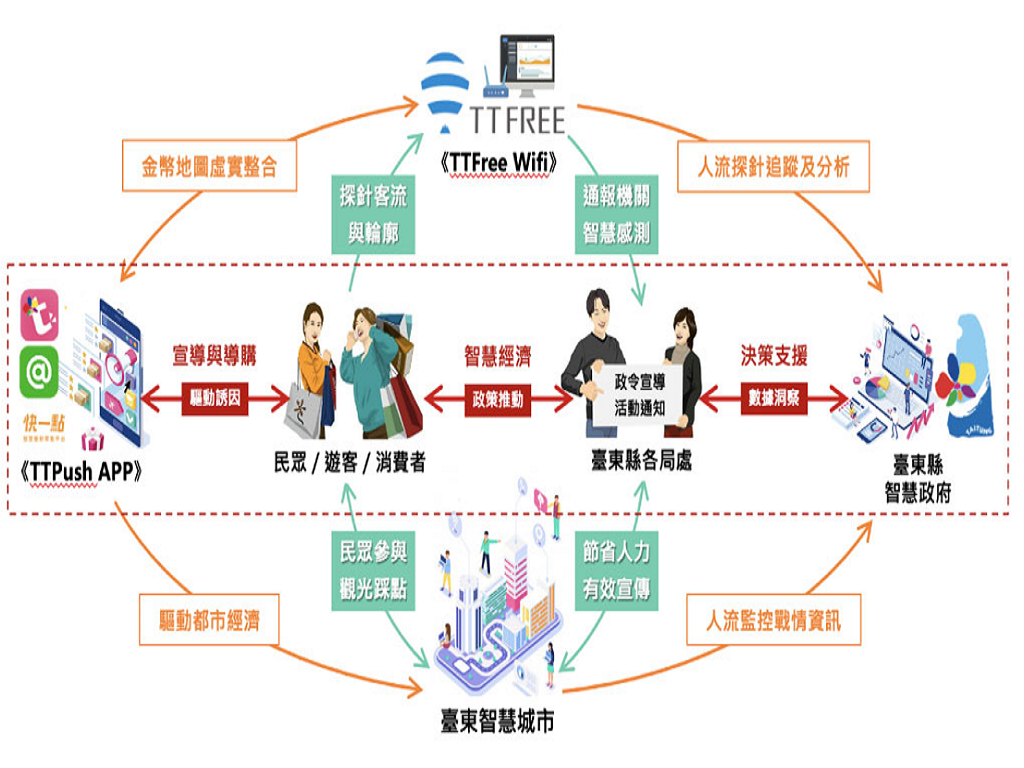 Solutions